November 21 to 22, 2019 IP Operation Seminar, one of the priority activities hosted by Licensing Executives Society (LES) in China, was unveiled at Beijing. Ms. Zhou Yan, General Secretary of China Intellectual Property Development Alliance and Ms. Fiona Nocholson, President of the Licensing Executives Society International (LESI) delivered speeches at the opening ceremony.

At the seminar of November 21, Mr. Christopher Shao Wei, Senior Partner of NTD and Deputy President of LES China, gave an address themed on Antimonopoly Laws and Licensing. He briefly introduced the latest trends and developments of China's antimonopoly and technology transfer, and made an overview on the contents of the whole seminar to the trainees.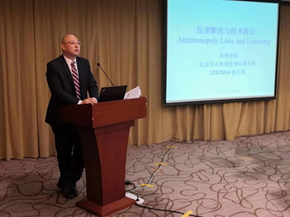 Mr. Christopher Shao Wei gave a keynote address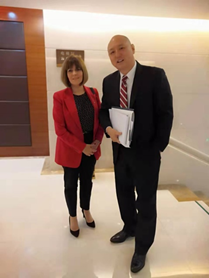 Mr. Christopher Shao Wei (right) and Ms. Fiona Nocholson (left)
Mr. Shao also hosted the hands-on training on November 22, during which the trainees actively interacted with the global senior masters from LES. They applied the theories to simulations innovatively, and conducted discussions on the specific applications.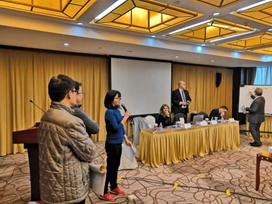 Interactions between trainees and LES masters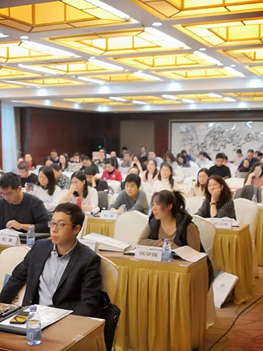 Listening carefully
Moreover, multiple attorneys from NTD including Liu Yu, Zhang Wenda, Wang Lijun and Li Xiwei, etc., participated in arranging this seminar, such as contacting with the foreign masters and translating the courseware. Their earnest efforts also demonstrated NTD's professionalism and dedication.
LES International (LESI) is a global business association made up of 30 national and dozens of regional societies, representing more than 11,000 individual members in over 90 countries, all involved in the licensing, transfer and management of intellectual property rights. Individual members include management representatives from large, medium and small companies, scientists, engineers, academics, governmental officials, lawyers, patent and trademark attorneys, and consultants.