Source: incoPat
In recent days, incoPat Global Patent Database Search Analysis and IPRdaily China jointly released a List of Chinese Patent Agency Representing PCT Applications Entering Chinese National Phase in 2018.
NTD has kept on ranking top 3 in the list with 5,108 PCT patent applications entering Chinese national phase from the foreign clients, including the enterprises and organizations and so on. The steady growth in quantity and scale of applications has demonstrated our clients' high recognition to NTD.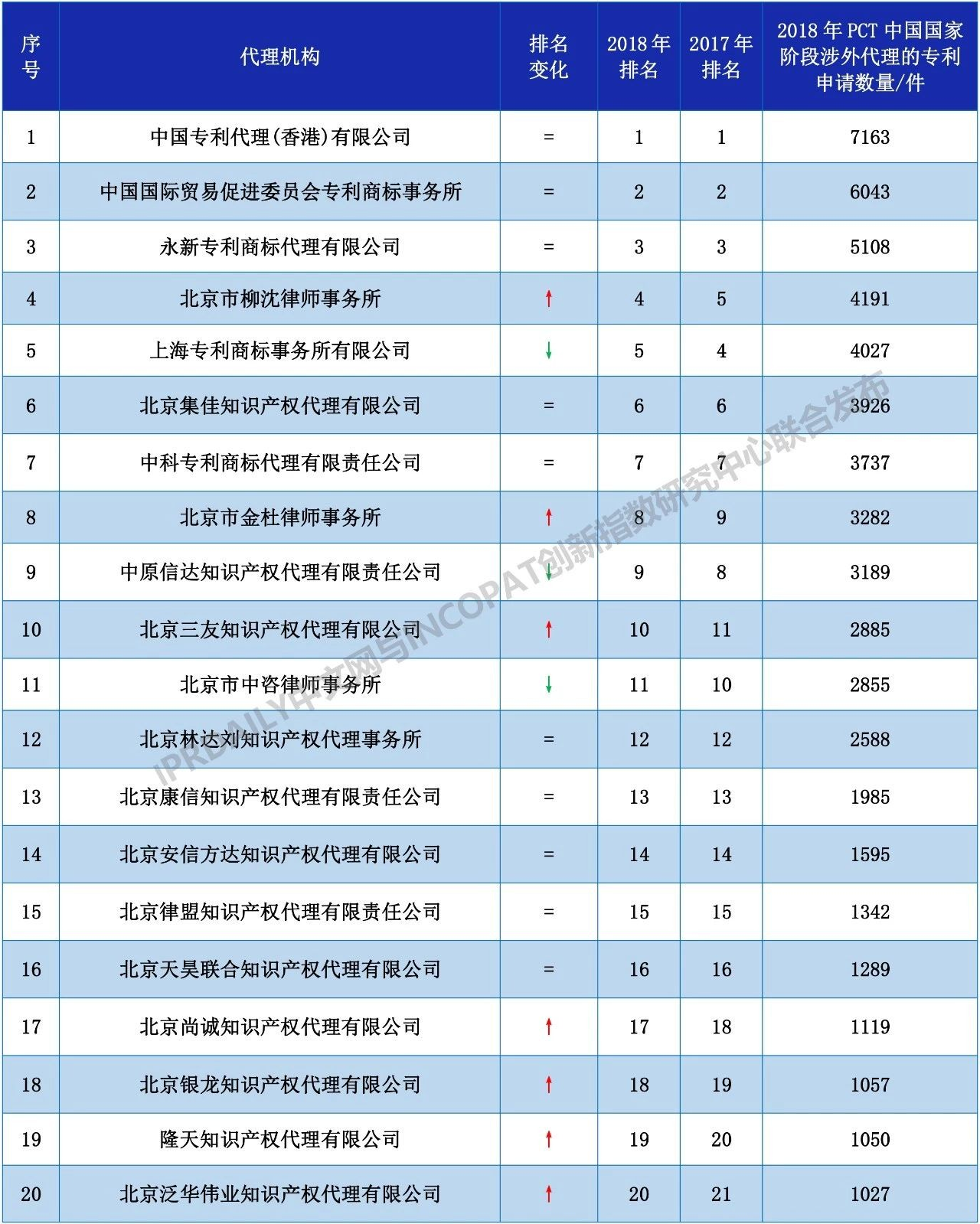 The ranking-list is designed to calculate the quantity of PCT applications entering Chinese national phase filed by the foreign patentees in 2018. The data was extracted from January 1 to December 31, 2018, from which the quantity of applications represented by Chinese agencies can be obtained.