From July 16 to 19, 2019, the Training Class of Examination Experts and Patent Attorneys in the Field of Design was held in Fuzhou, Fujian. This activity was sponsored by All-China Patent Agents Association (ACPAA) and Design Examination Department of National Intellectual Property Administration (CNIPA), which attracted over 10 examiners committed to the designs from the Design Examination Department, the Re-examination and Invalidation Department, the Examination Administration Department of the CNIPA, and the IP attorneys from over 40 agencies.
Mr. Mu Haoliang, senior lawyer from NTD, delivered a speech themed "Protection Object of GUI Designs---Introspection Drawn from Disputes". He introduced the invalidation cases and the infringement disputes involving the graphical user interface (GUI) designs, and summarized the problems and challenges occurred in the applications, invalidation requests, disputes related to the GUI designs. Besides, Mr. Mu also shared his views on how to optimize the examination and protection system of GUI designs and how to better protect the innovation achievements of the applicants. In the discussions, the attendees exchanged their views on the promotion of patent qualifications, the amendments to the Examination Guidelines, the examinations of the designs.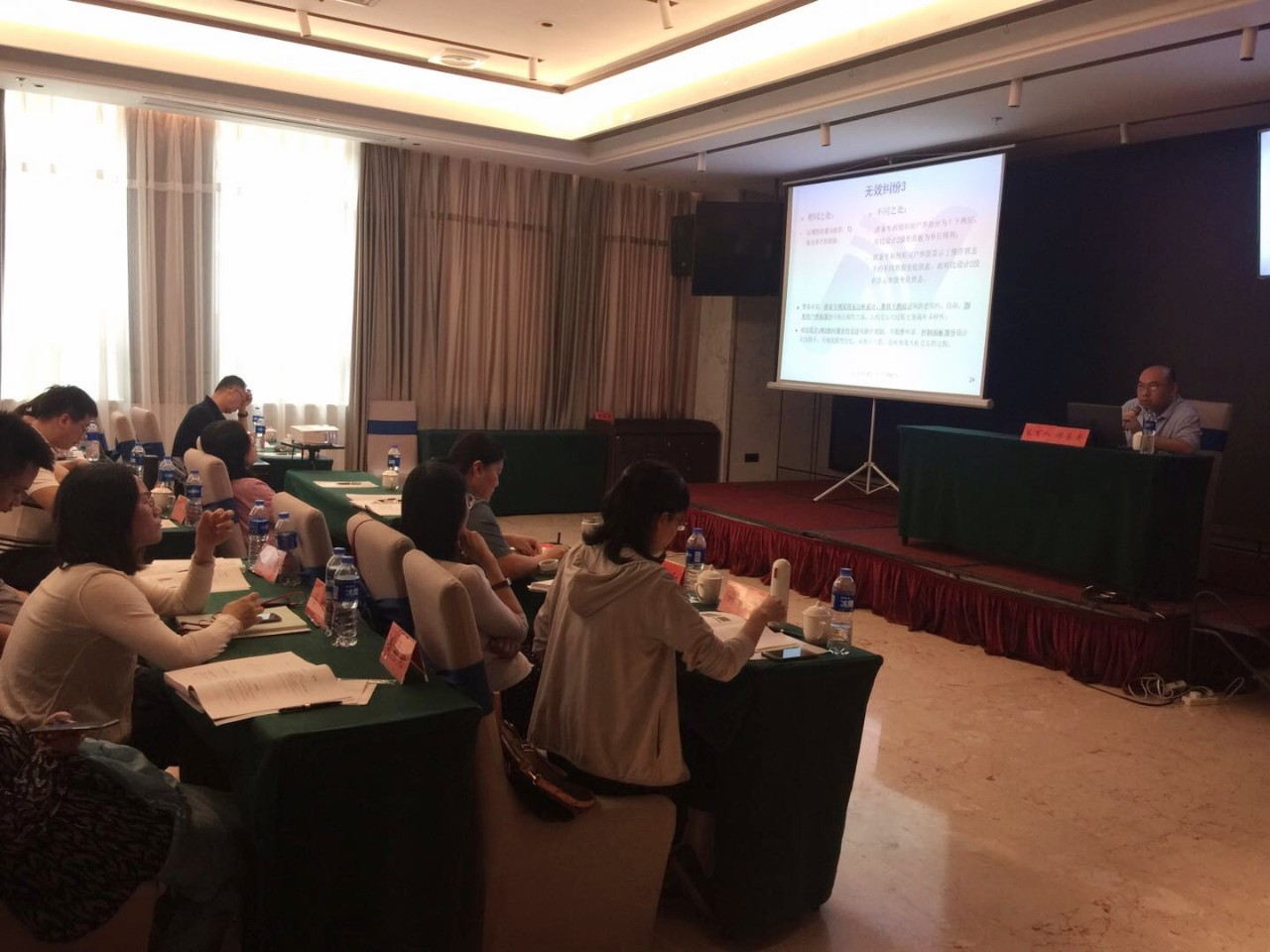 The Training Class established a good platform between the examiners and attorneys, on which the qualification of the designs is expected to be improved in an all-around way through the coordinated endeavor.